2020 Winter Master's White (Limited Edition)
Regular price

Sale price

$13.00
林老師傳統工藝 二零二零 限量版冬白
Explore more for less with our Aged White Teas Tasting Box. Find out more in the Package size above (drop-down menu).

This unique white tea was made at the start of the first frost in the winter of 2020 and left to age naturally for 3 years in an open environment at Pan Yin Mountain. The leaves were foraged for the first time from ancient trees that had been left to rest for 2.5 years, making it a highly durable, potent and rare white tea.
Naturally aged, winter post-frost white tea using wild "first flush" leaves is considered one of the most sought-after teas throughout history. Its potency during the transformation process facilitates extraordinary medicinal properties and unique flavours. It is also regarded as a valuable collectable for years to come.
Unique Characteristics
Aromas - Lotus leaf. Honey. Spring meadows. 
Taste - Sweet, fruity & earthy.
Feel - Grounding, restorative and mood-lifting.
Extremely durable with at least 10 re-brews. Recommend simmering the next day.
Tasting Boxes
If you'd like to experience the impact that age and season have on aged white teas, explore all our aged white teas with our tasting sets:
 • Small Aged White Tea Tasting Box (24g total) — 3x8g of Winter Master's White, 6 Yrs Master's White, and 7 yrs Wild White
 • Medium Aged White Tea Tasting Box (60g total) — 3x20g of Winter Master's White, 6 Yrs Master's White, and 7 yrs Wild White
 • Large Aged White Tea Tasting Box (150g total) — 3x50g of Winter Master's White, 6 Yrs Master's White, and 7 Yrs Wild White
Taste Profile

Sweet, Earthy, and Fruity
Feel

Calming & Comforting
Restorative & Grounding
Health Benefits

Anti-inflammatory
De-stressing & Mood Lifting
Focus & Clarity
Immune Boosting
Nutrient Dense
Restorative & Grounding
Habitat

Pan Yin Mountain. Qian Xi Nan, Guizhou.
What's so special about this tea?

Health benefits of aged White tea:

The ancient saying "one year a white tea, 3 years a medicine, 7 years a treasure" sums up the health benefits of a well-aged white tea. Stored correctly, the nutritional benefits of this tea increase with its age. This white tea could be your natural remedy for a cold, a hangover and general fatigue. It's generally restorative and calms your body and soul.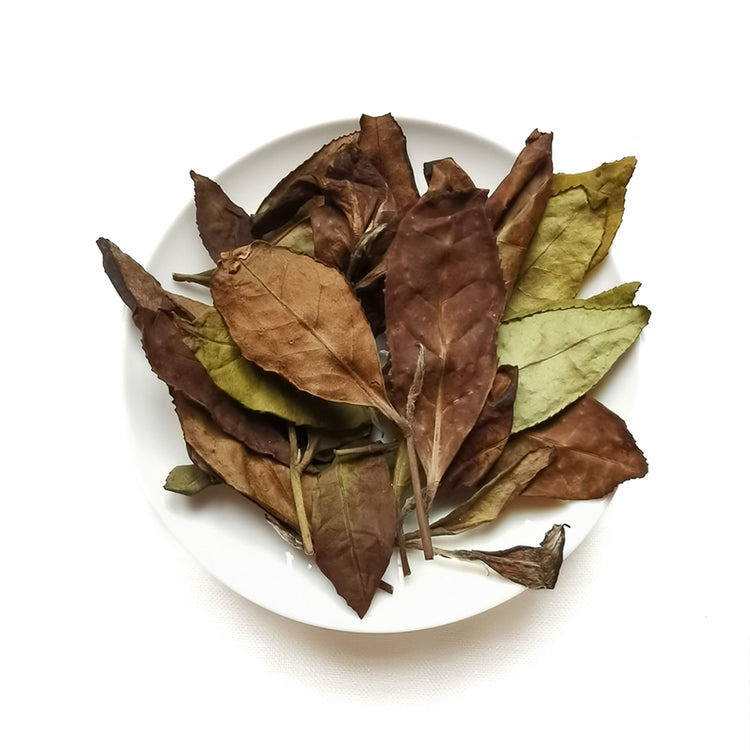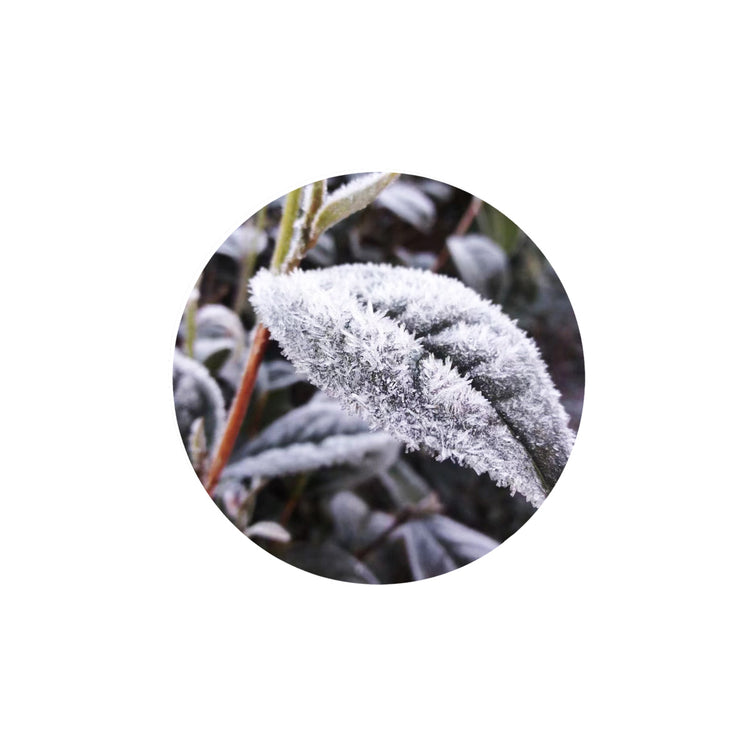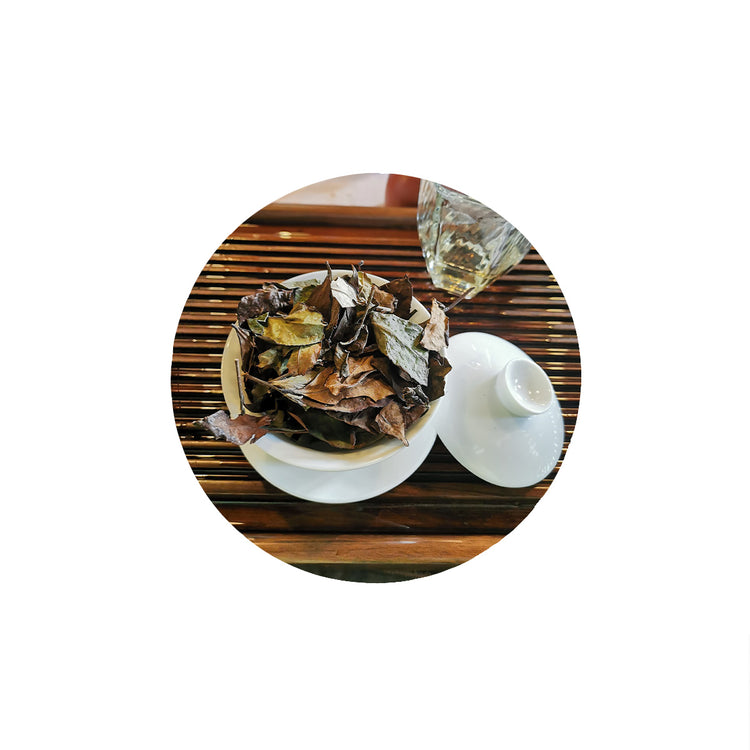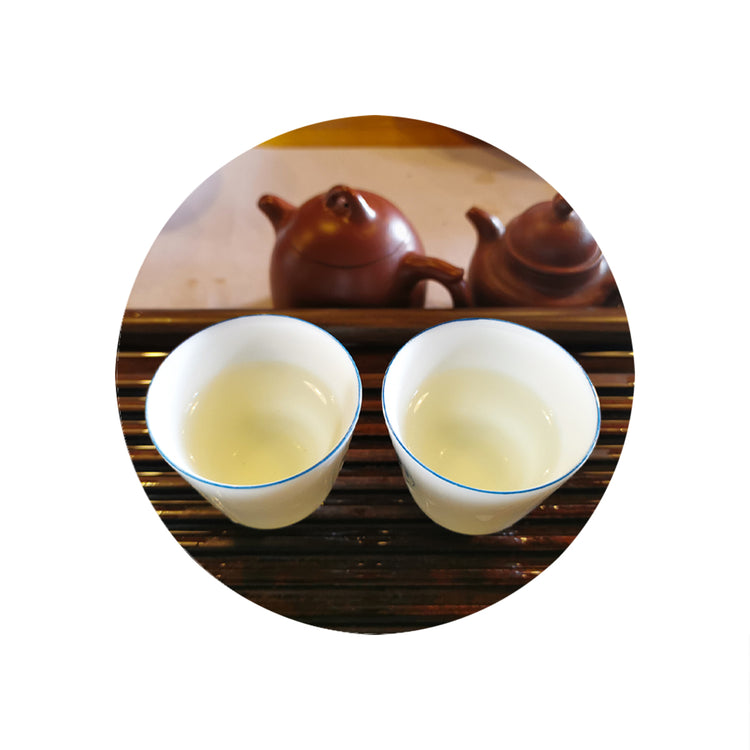 I see now
All I can say is Winter Master's white is the first white tea I've ever been nervous of running out of. It's the first white tea I've ever found myself craving for more than its anti-inflammatory effects and late-night-drinkability.
While still delicate (it is white tea), it requires no effort for its flavours and sweetness to be felt. It is sweet in the friendliest way, and fruity like walking by an orchard during spring.
Shocked at how well-preserved the leaves have been. Thank you Master Lin!