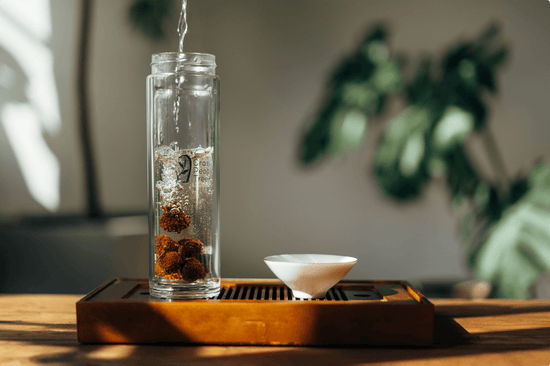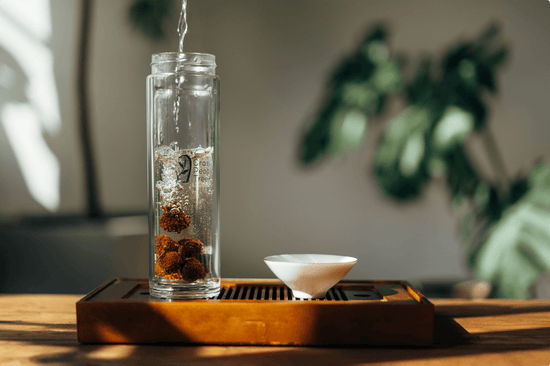 Flask
Regular price

Sale price

$50.00
Flask has been our most loved and versatile teaware companion. We use it as a hassle-free, visually-enriching teapot; we take it with us on outdoor walks; we put it on our bikes; we get it refilled for multiple re-brews on the go; we put it in the fridge for a cold brew in the summer; and we hold it tight in front of our desk to warm our hands (and soul) in the winter.
The Flask has been our most supportive and resilient friend and we hope it will bring you joy and a sense of companionship too.

Cultural Tradition

In Guizhou, tea flasks are the most commonly used teaware to brew loose-leaf teas. The locals typically start a fresh new brew in the morning, take the flask with them wherever they go, and keep on topping it up for multiple re-brews throughout the day until late at night. In our view, flask brewing provides the most simplistic approach to experiencing the depth and breadth of tea.
What's Included

• Double layered tea flask
• Stainless steel tea strainer
• Flask Manual
Materials

Glass and Stainless Steel
Dimensions

Volume: 660ml (22.5cm x 6.5cm)
Care & Tips

For no-frill cleaning, simply apply a pinch of salt to rub away the tea stain.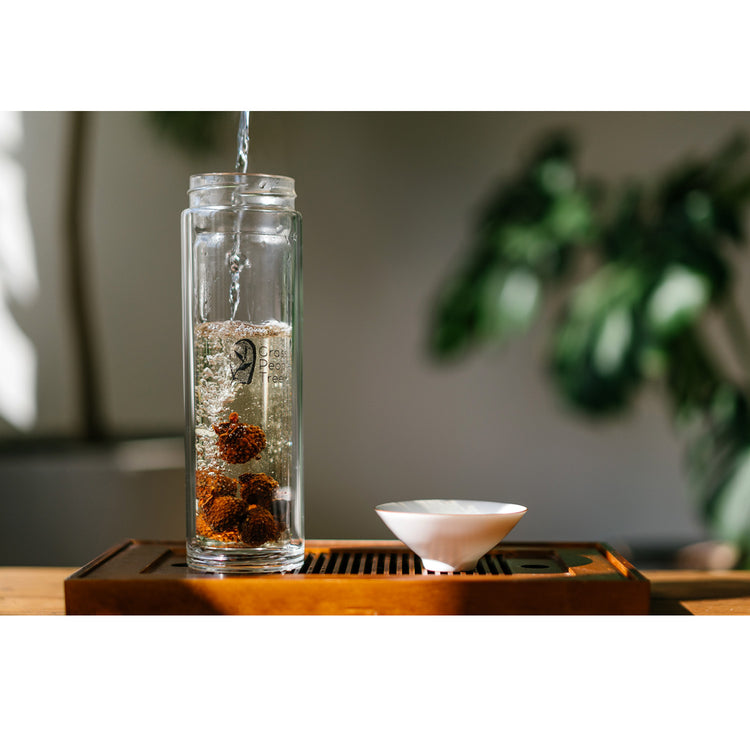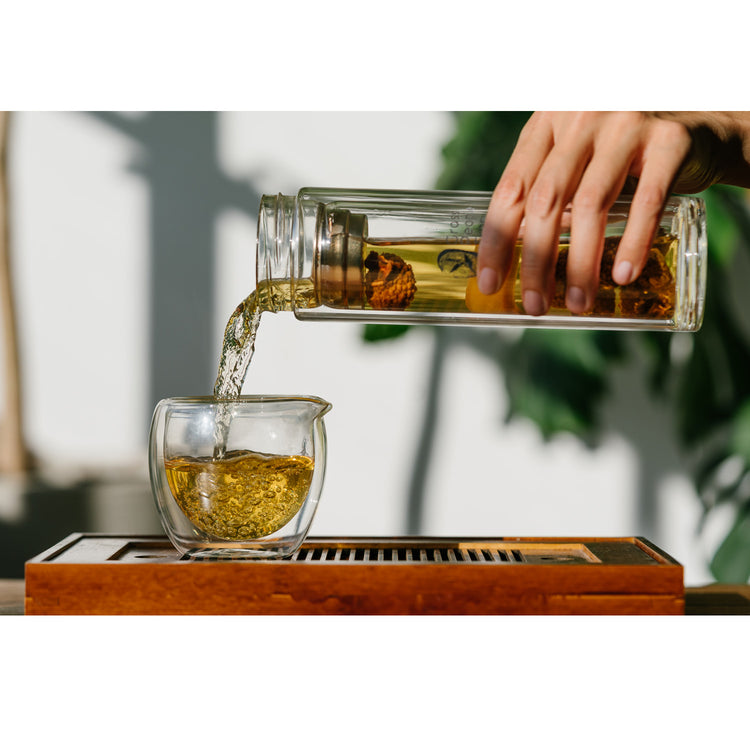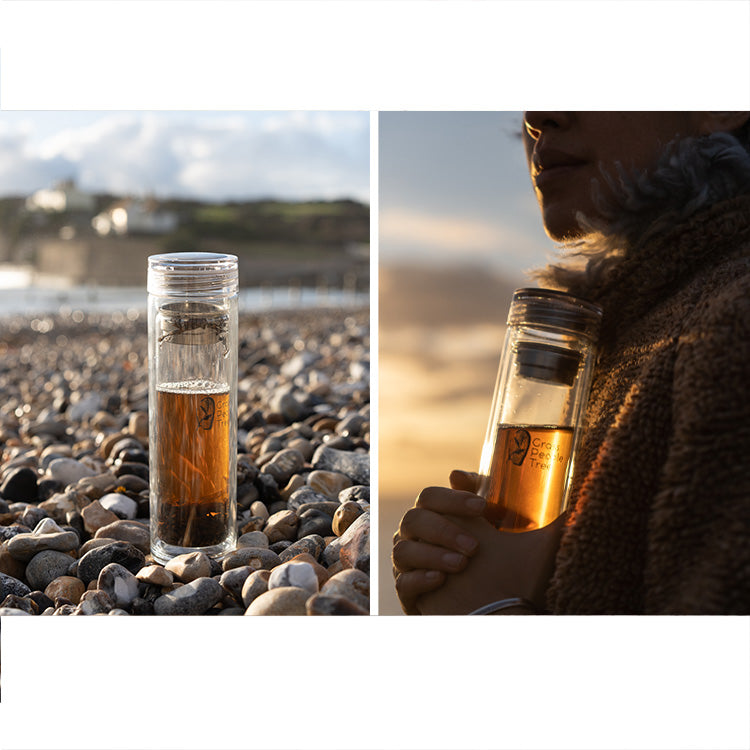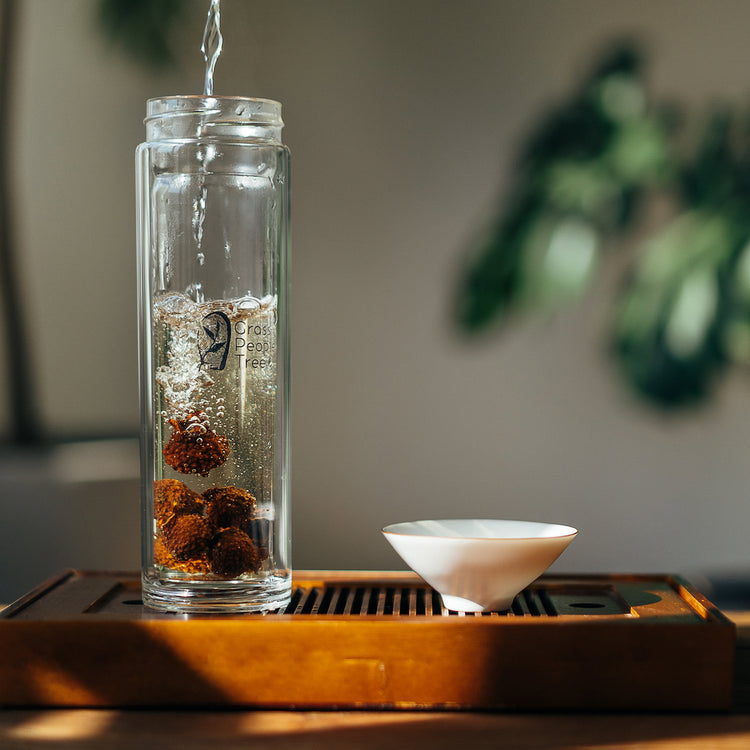 'Go To' Flask
My early morning aged white leaves go to my flask after brewing in a gaiwan. I enjoy the brew wherever I go
and simmer the leaves in a glass kettle to get more goodness later in my day. Filling my flask with boiling water is the last thing I do before I leave home because I want to have my favorite comforting tea handy on the move!
Like best buddies! Inseparable!
Probably one of my favourite objects I own. The `Flask has changed the way I drink and share tea. The simplicity and philosophy behind this Flask captures the very essence of what Tea is all about for me. Water&Leaves=Joy & connection. it's that simple. My work forces me to travel a lot so if it's not in my hand, it's in my backpack brewing or it's in the cupholder of my car - it's always by my side. It's practical, elegant and just a joy to have around. The size is perfect for a solo day but also big enough to share. Can't recommend this enough. Once you start using it, you'll never want to leave the house without it.....just be careful, it's a great conversation starter :)