Master's Black (19 years Loose Pu'er)
Regular price

Sale price

$15.00
林老師傳統工藝 十九年陳年普洱 散茶

Our first vintage tea, Master's Black, was crafted in 2004 in Yunnan using the ancient Puerh way and has been delicately ageing ever since. In a departure from the common industrialised processing, our Pu'er does not rely on man-made humidity and temperature (or "wo-dui" 渥堆) in a controlled warehouse but follows nature's course throughout the entire process of making and ageing, never compressing it into a cake.

The mouth-feel of Our Puerh is refreshing, crisp and clean as opposed to the dark, dampened and grassy tones that most modern Puerh portrays. It is quietly energising, and it won't make you feel "tea drunk" or cause digestive issues or belly pain.

Experience smokey alpine woods on the nose, sweet apple on the tongue, cherry blossom in the throat and a sense of lightness and flow in your body and mind. A tea for you to take time - great for focus-related activities such as meditation or writing.


Taste Profile

Earthy, Fruity, Roasty, and Woody
Feel

Enlivening & Uplifting
Restorative & Grounding
Health Benefits

Blood Sugar Management
Digestion & Gut Health
Focus & Clarity
Enlivening & Uplifting
What's so special about this tea?

Why our Puerh is different?

The traditional understanding of Pu'er doesn't categorise Puerh into Sheng 生 (Raw) and Shu 熟 (cooked), instead, from the moment the leaves were picked and made into tea we follow it as a living process where it continues to evolve and transform according to its native ecosystem without artificial heat and humidity, and such is the meaning of ageing. (You can store all of our tea for years to come and they will continue to transform.)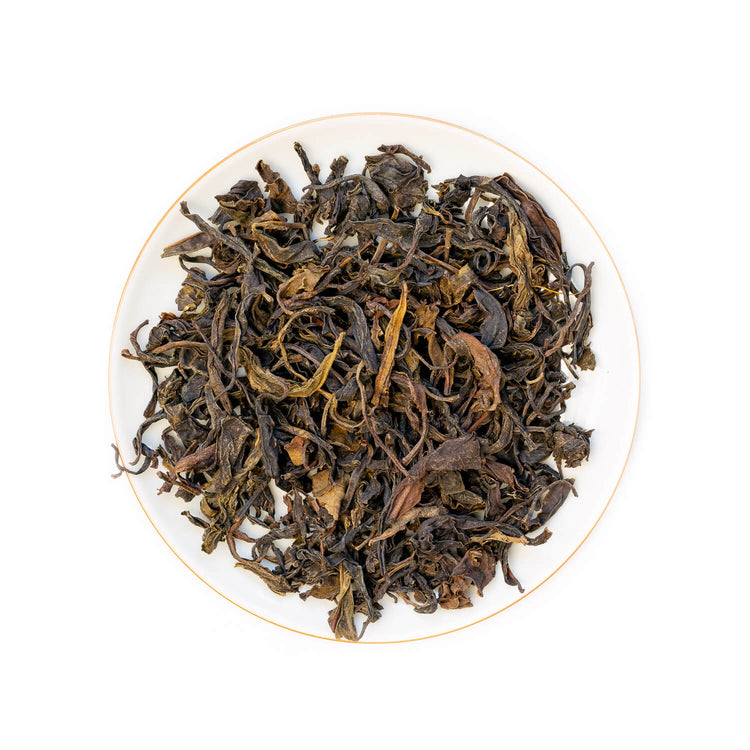 Treat yourself and others to this exceptional Puer!!!
The Master's Black (18 years Loose Pu'er) is a one of a kind Puer experience to be celebrated. An earth smoke vibrancy lives within this tea, a high grade connection to a beginning and end. I recommend being with this tea when you have the time to sit and cherish the moment without distraction, alone or with those closest to you, yes please :)!!!
A Unique And Stellar Tea
I love exploring puerh because of its vast variability and distinct flavor range. This puerh is one of the most balanced that I have had the pleasure of engaging with. Unlike some sheng/raw puerhs that convey heavier flavor notes given time to age, this puerh has managed to gain depth of flavor without compromising sweetness amidst balanced earthiness. Additionally, this tea evokes bodily sensations of immense relaxation and calm. It is a unique and delicious tea that remains one of my favorite go-to comfort teas.
Vintage Loose Puer
Puer is a tea I am still exploring and trying to learn more about. This is a nice straight forward puer. I love that it is loose and beautiful tea appearance. The flavor is just what I expected in a good puer. I will be enjoying it now and when it is gone, I will want more.