Buyi Green
Regular price

Sale price

$12.00
布依族傳統工藝 綠茶 毛峰

Foraged and made by female villagers from a Buyi Tribe in southwest Guizhou, this green tea was made using ancient methods that are only passed down to women. The village is so remote that the mountain path was the only way we could reach them when we first visited. Prepare to be wowed by this nutty, fragrant and incredibly thirst-quenching green tea. It can be brewed hot or cold. A great alternative to coffee for a more refreshing, gentler pick-me-up.


Feel

Enlivening & Uplifting
Refreshing & Cooling
Health Benefits

Anti-inflammatory
Focus & Clarity
Enlivening & Uplifting
Habitat

Dou Peng Mountain. Du Yun, Qian Nan, Guizhou.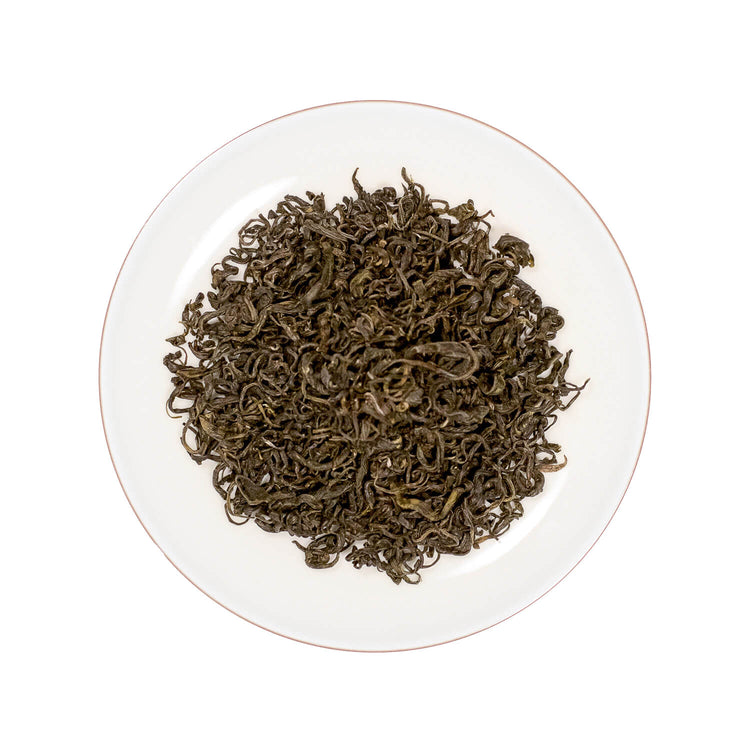 A Grounding, Yet Energizing Green Tea
The Buyi Green is a truly unique green tea. I've found that, in many cases, green teas tend to be very internally cooling and more highly energizing. However, the Buyi Green is much more neutral, eliciting balanced cooling and warmth within the body. It provides a steady/subtle increase in energy, while evoking grounding bodily sensations. Also, it's flavor profile is comfortingly-nutty and verdantly sweet. I enjoy engaging with this stellar tea throughout the entire year.