Master's Oolong Classic (2022 Autumn)
Regular price

Sale price

£9.60
林老師傳統工藝 青茶 | 烏龍茶
We prefer to call our "Oolong tea" Qing (/Ching/) Cha. It was categorised as one of the six types of traditional Chinese tea in the 70s. Due to the commercial popularity of Taiwanese Oolong from the 90s, Qing Cha has been mostly and exclusively associated with Oolong. The depths and breadths of Qing Cha have remained unknown to most. (See "What's Qing Cha" on the right to learn more)
Our Qing Cha comes from wild, ancient and indigenous medium/big-leaf-tea trees and is 100% seasonal, local and small-batched. Following the precious guidance of Master Lin, our intention of offering this tea is to honour and revive the ancient understanding and craftsmanship of traditional Qing Cha that has been unique to the Guizhou southwest region.
Taste Profile

Buttery, Fragrant, Fruity, and Roasty
Habitat

Pan Yin Mountain (Qian Xi Nan, Guizhou)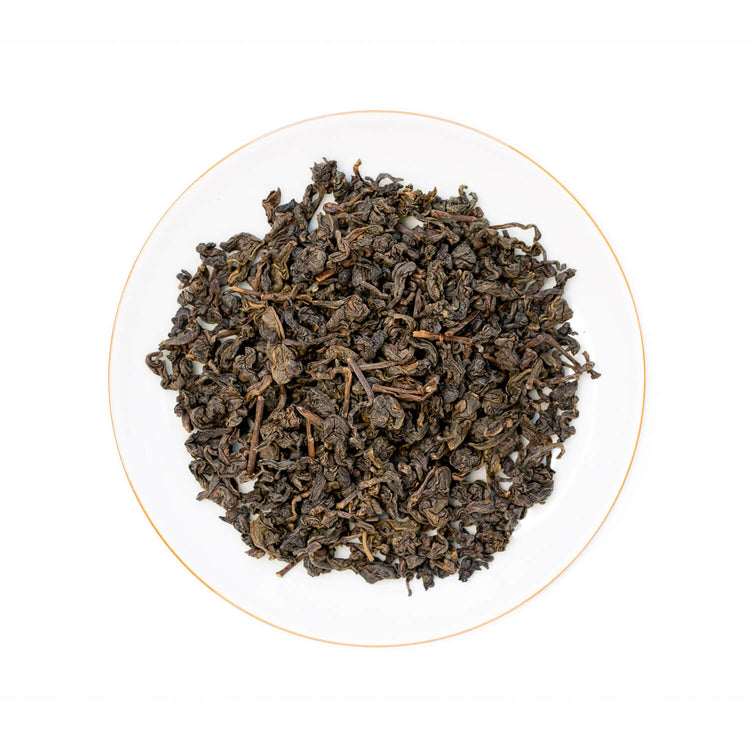 Love at first sip!
I fell in love with the osmanthus oolong, and it now ranks high up in my list of favourite teas. The texture is incredibly smooth and velvety and the fragrance is out of this world. And there's no doubt that the fragrance is natural, not only does it taste otherworldly, you can also literally see the osmanthus flowers amid the tea leaves. A real delight to enjoy on an afternoon break, or why not with a homemade brunch!