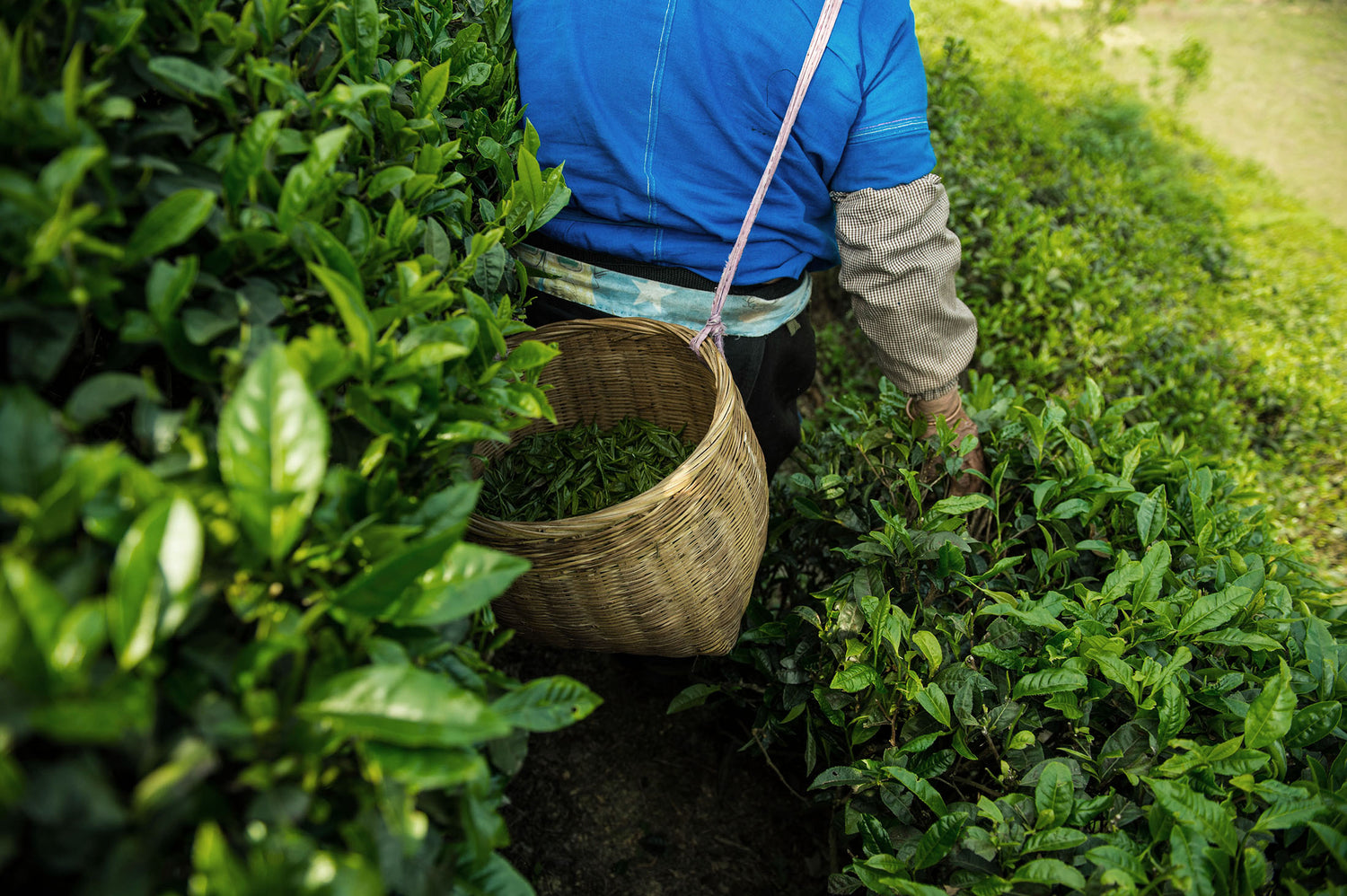 Our tea stands tests of heat, time and multiple re-brews
Great tea never fears boiling water – in fact it thrives in it. We take great care over the sourcing of our teas, never accepting tea that tastes bitter, leaves an unpleasant aftertaste or has an artificial fragrance.

100c water will show all the flaws that a tea may have, if it is not made properly. We recommend that you always brew our tea at 100c. If you use neutral water (ph7), you can steep our tea as long as you like. It won't get bitter or claggy. 

We believe that all teas should be re-brewed at least five times. Most tea leaves don't fully open up until the second or third brew, so you will experience new layers of colour, smell, flavours and nutrients with multiple re-brews using 100c water.
Add some text here
Sweet alpine grass, lingering orchid blossom, caramelised honey and toasted chestnut… you'll experience a whole range of wonderful natural flavours in our teas which come about when nature's elements – humidity, temperature, elevation, sunlight and time – blend perfectly together during the tea-making process.

Our tea is full of living energy and rich in Ka, Zinc, Selenium and anthocyanin, it's naturally anti-inflammatory and antioxidant.
Layered images with text
Pair text with an image to focus on your chosen product, collection, or blog post. Add details on availability, style, or even provide a review.
Button label
We don't believe in "premium", "silver", "needle", "rare bud" or "golden tips"
We cherish everything nature offers us, and we believe that anything we as humans can make from it is precious. In the mountains of Guizhou, people have practiced refining the taste of seasonally harvested teas for thousands of years. 

We don't endorse "silver needle", "rare bud" or "golden tips" tea (i.e. single bud teas). As well as being overpriced for tea drinkers and inefficient for tea pickers and makers, the pursuit of rare tips prevents tea trees from growing healthily and sustainably. We believe nutrients and flavour are balanced best in one-bud-one-leaf or one-bud-two-leaves tea.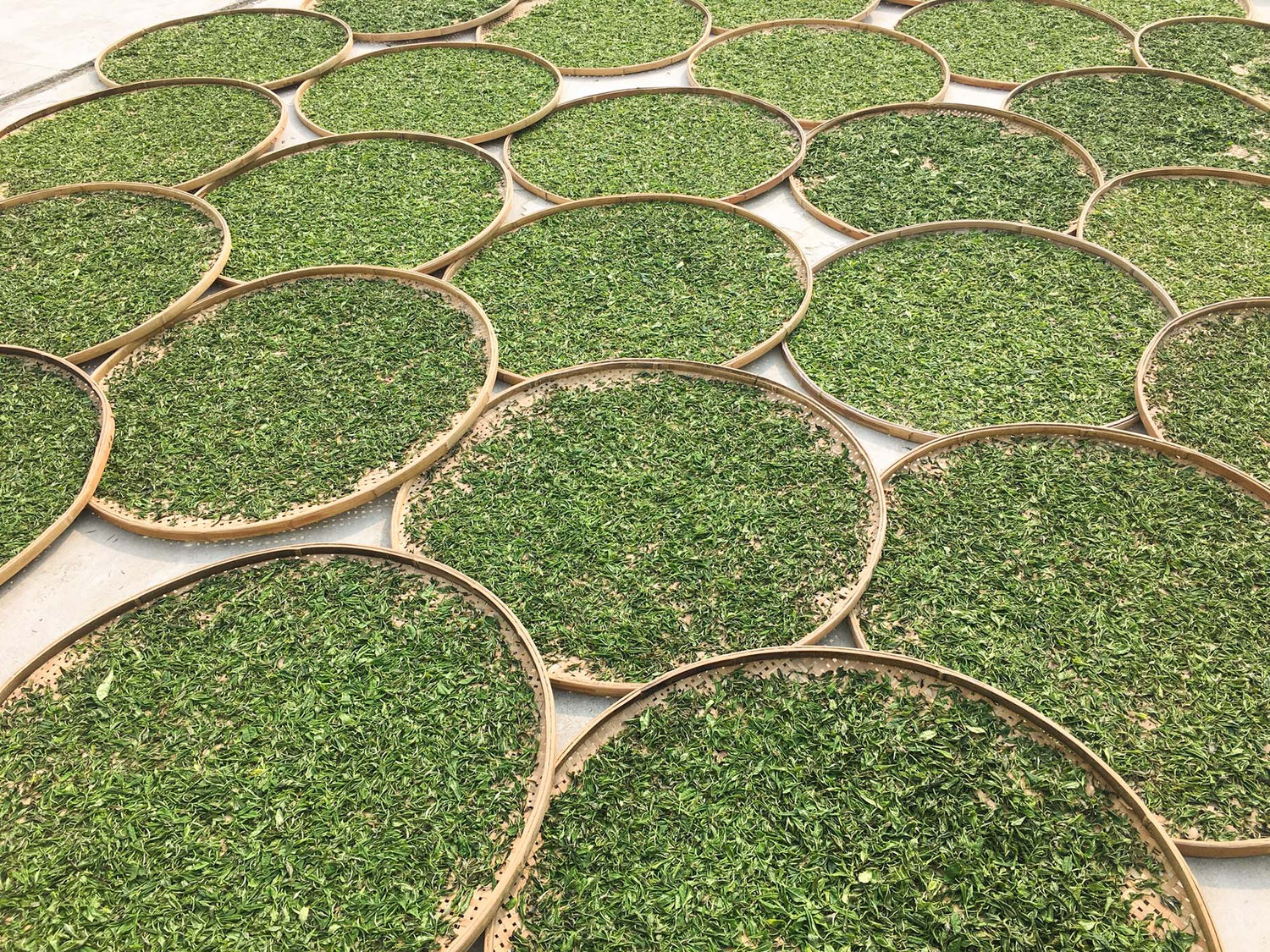 We don't use industrial machines or artificial heating to prepare our tea
We strongly believe that good things take time. Instead of relying on machines to dry large quantities of tea within hours, our tea leaves are dried over 14-28 days in indirect natural sunlight, allowing more vitamins, nutrients and natural "fermentation". Then it's handcrafted in small batches using expertise passed down through generations. Typically, it takes between 28 and 45 days to make a batch of tea. All of our teas are made this way. As the Master would say, it's a "practice of patience".
Support our friends and their dying techniques
We've known our pickers and makers as friends for a long time. Each year we spend around two months with them in the mountains of Guizhou. When we're back in London we speak to them every Monday, sharing stories of our tea tastings and feedback we've received from our tea lovers here. Ancient tea-making techniques are dying within tribes, simply because they see very little financial reward. By sharing their teas around the world, we hope to help boost their livelihood by creating a sustainable cycle of tea-growing, tea-making and tea-drinking.