「茶」 The art that cultivates harmony between humans and nature.
Beyond industrialisation and colonisation, tea in its ancient form still flourishes among the misty mountains and roaring waterfalls of Guizhou 贵州 — Welcome home to the goodness of wild nature.
Shop Our Teas
Beyond-organic teas made artisanally from wild, ancient & indigenous tea trees.
Health Benefits Function Taste
Calming & restorative. Good for mental clarity. Enjoy all day, including before bed.
Energising and refreshing. Healthier pick-me-up. Thirst Quenching.
Warming & Comforting. Quietly energising. Good for when you want a hug.
Floral, refreshing and fragrant
Smooth, rounded, earthy and robust.
2020
Winter Master's White
Plant-dyed
Indigo Tea Cloth
"Treat the bud as the head, the leaves as the arms, and the stem the as the body. This is the only way we can celebrate and learn from the life of tea, because it has never stopped breathing since it was found and picked. Tea-making is simply to acknowledge and respect that as a fact, and to trust that nature does most of the job for us.

Practice patience and learn its language when it speaks to you. The rest is easy."
— Master Lin on the preparation of living tea
Event Calendar 2023
JAN
FEB
MAR
APR
MAY
JUN
JUL
AUG
SEP
OCT
NOV
DEC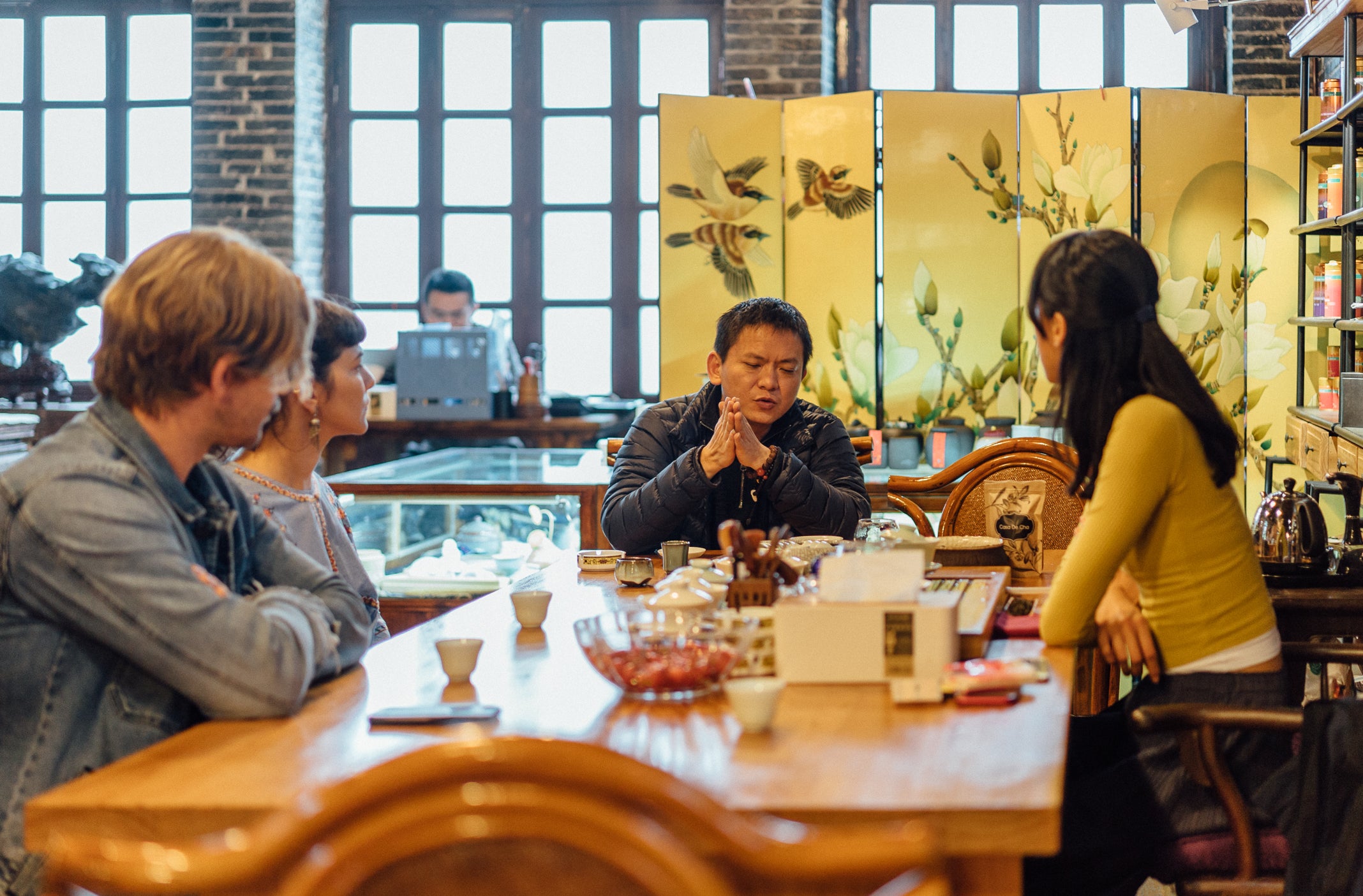 Reclaim the meaning of tea 茶 Chá - Documentary screening, Q&A & discussion with the masters at the Tea House
Learn More