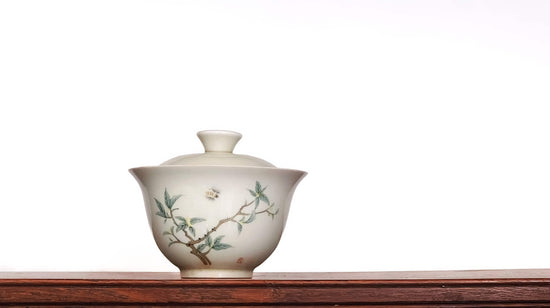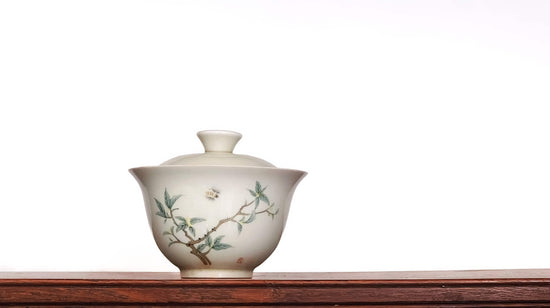 Wide Rim Gai Wan with Hand-painted Osmanthus
Regular price

Sale price

$65.00
Traditional Qing-colour-glazed porcelain, hand-painted, wide-rim Gai Wan from Jing De Zhen, made by our talented friend Xie Rui Xin 謝銳鑫.
Safer and easier to grab, pour or sip directly like a tea bowl — great for beginners! 170ml capacity provides great joy to brew for more people or using more tea. The porcelain crackle glaze allows room for elegant ageing and transformation: you will enjoy seeing it become more and more alive as you continue to use it.
*The price includes international shipping.
*The Autumn Box contains 1x Gai Wan + 20g autumn Qing Cha of your choice (20% off), see below options.
Cultural Tradition

Osmanthus blossoms are considered to be an important symbol of autumn in Chinese culture, their indescribable, mesmerising scents have been cherished throughout history, inspiring many great talents to have created some of China's most outstanding works in literature, calligraphy, painting, and traditional craftsmanship such as cuisine, tea and teaware.
What's Included

• Gai Wan lid
• Gai Wan body
• Our well-wishing to you
Care & Tips

Easy maintenance - simply dampen the teaware with clean water and gently rub it with sea salt to remove the tea stain.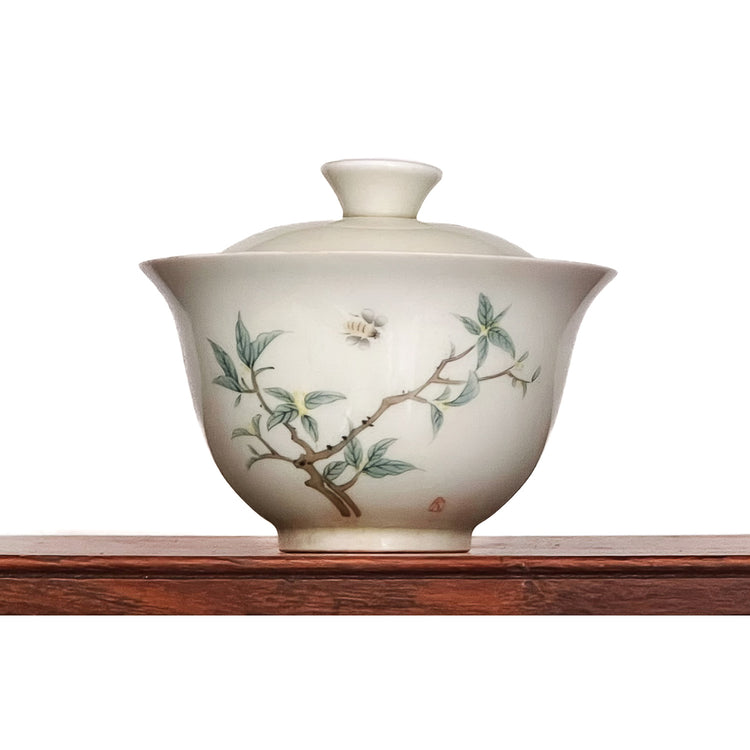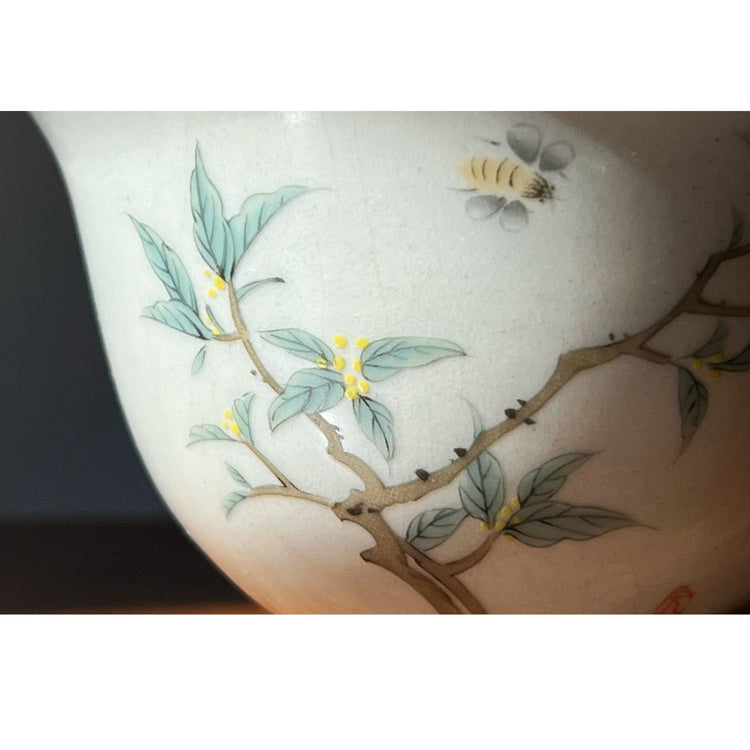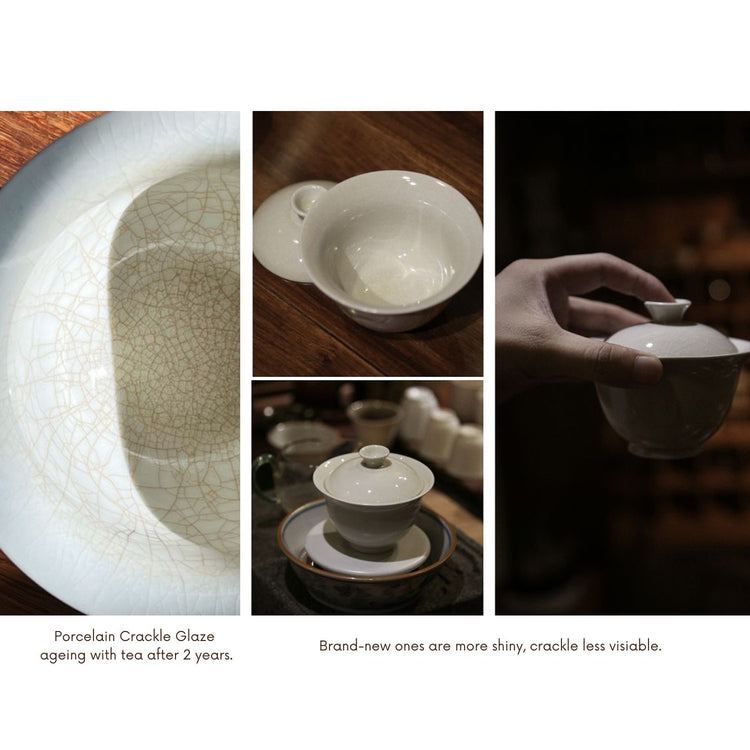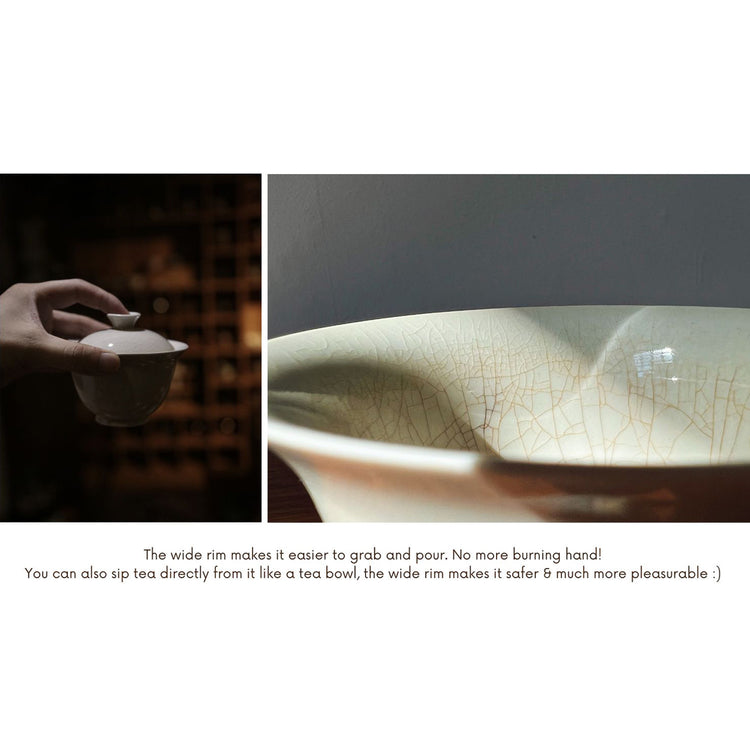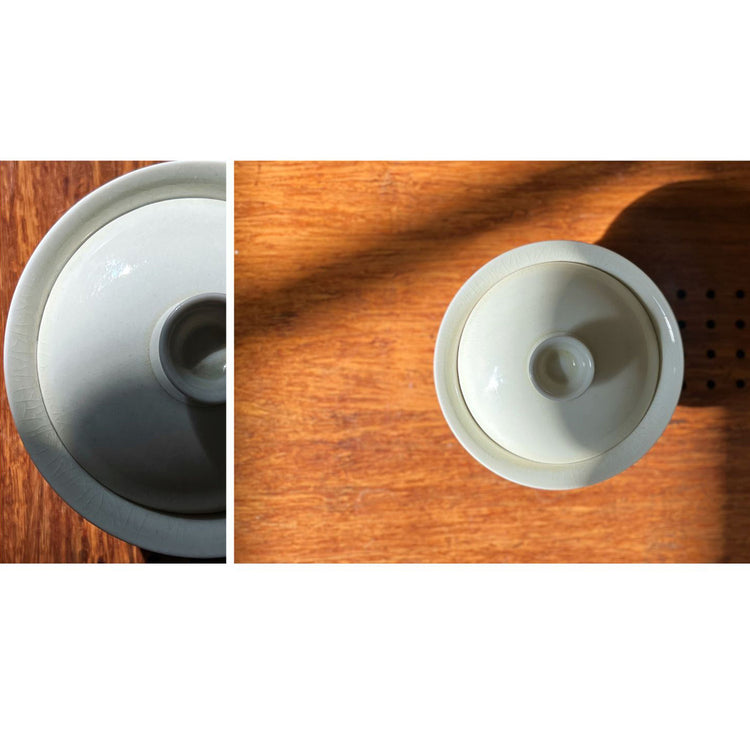 Super light, and flexible size
I may be biased cause I love crackled glaze and the bee reminds of my sister, but this one's really a joy to use.