Master's Green
Regular price

Sale price

$62.00
林老師傳統工藝  二零二二  綠茶

This green tea is like no other: the intensely floral aromas and complex flavours are unique characteristics that cannot be found in any of today's green teas. And no matter how you brew, it doesn't taste bitter or give you a jittery or lightheaded feeling. Master's Green leaves you feeling delighted, energised and calm, an experience entirely different from how green tea is perceived today.

Considered by Master Lin's family the "ancestor of all green teas", this is the very tea that inspired Rui to have founded GPT and to share the stories and benefits of this ancient practice.
If you want to explore the difference between the two and save money, head to Green Tea Bundle.
Feel

Enlivening & Uplifting
Refreshing & Cooling
Health Benefits

Anti-inflammatory
Focus & Clarity
Enlivening & Uplifting
Indigenous Tree Type

Pan Yin Mountain. Qian Xi Nan, Guizhou.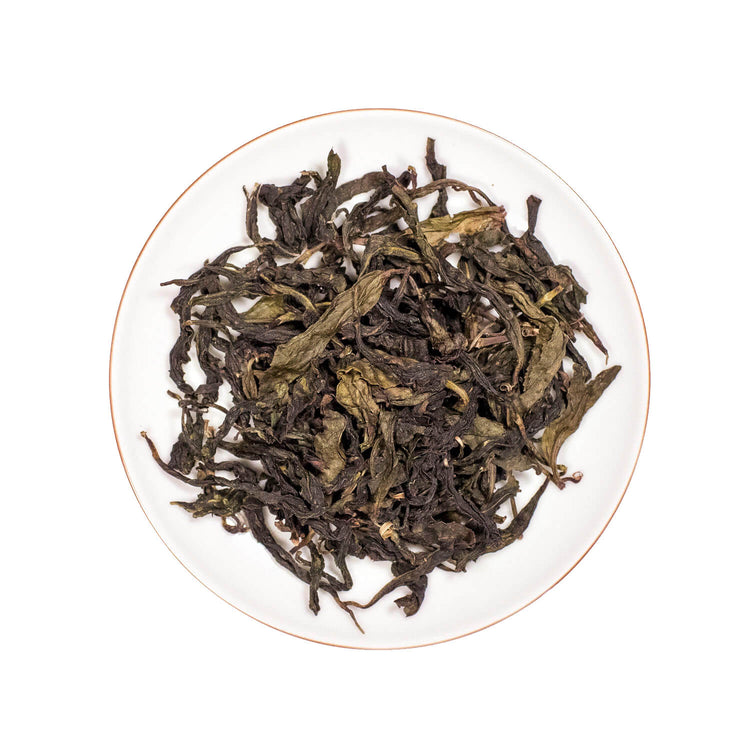 Green Adventure!
Lovely tea- just gorgeous! When smelling the rinsed leaf I almost took it for medium roast oolong, but of course the beautiful minty-white liquor gave it away. Widely accessible, but I highly recommend to anyone looking for a green tea adventure!
A beautifully crafted tea.
Masters green is simply incredible. It is clearly crafted with care and attention to detail, resulting in a rich and complex flavor profile that is truly unmatched. Their commitment to quality is evident in every sip, and I find myself eagerly anticipating my next cup of tea each day.
My order arrived promptly and was packaged securely, ensuring that each tea was in perfect condition upon arrival. I appreciated the care that went into the packaging and shipping process, as it really demonstrates the company's dedication to providing a top-notch experience for their customers.
Overall, I cannot recommend this company enough. Their service, quality tea, and delivery are truly second to none.
Masters Green
GPT Master's Green is my first tea of the day, and by refreshing the little pot it keeps me going throughout the day. I'm aware of its health benefits, but it is Its aroma and flavours that give a special delight to the early morning. Definitely worth getting up for!