Slow Mellow Yellow
Regular price

Sale price

$13.00
貴州彝族傳統工藝 黃茶

The traditional craft of Mellow Yellow can be traced centuries back to the ancestors of the Yi people, the wisdom of oxidising technique "悶黃" has been passed down through generations as a response to unpredictable weather conditions, high elevation (1500m) and challenging living environments.

Once savoured by the Qian Long Emperor 乾隆, its intensely floral aroma, soothing texture and mellow feeling make a truly unique tribute from the Guizhou region, different from any other yellow tea produced in China. If you are looking to uplift your mood, and regain a relaxed state and refreshing flow, this is the tea for you.
Feel

Enlivening & Uplifting
Restorative & Grounding
Health Benefits

De-stressing & Mood Lifting
Digestion & Gut Health
Focus & Clarity
Grounding
Habitat

Pan Yin Mountain. Qian Xi Nan, Guizhou.
What's so special about this tea?

Health benefits of our Yellow tea:

The digestive enzymes in this tea help aid appetite and digestion. An ideal gentle, mellow option for a delicate stomach. Rich in antioxidants.

Sustainability for Slow Mellow Yellow

The global demand for green tea means that Yi people today can no longer afford to make this ""time-consuming"" yellow tea. However, our seasonal, small batched offering has been made possible by the kindness of our Yi friends in support of Rui's mission to raise awareness of sustaining traditional craft and diversity in tea culture.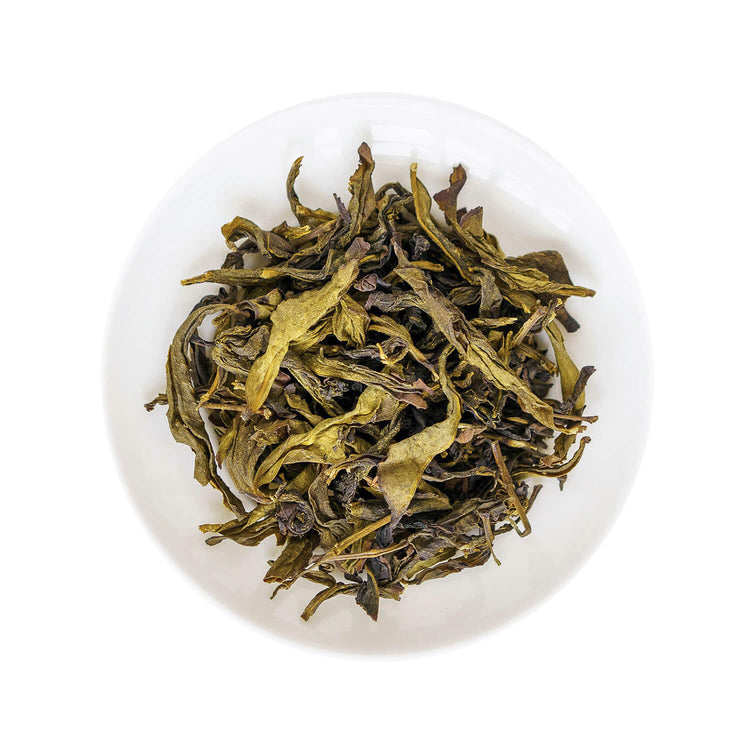 My Favourite Tea
This is my favourite tea. The 茶气 (cha qi — 'tea energy') is calming and focusing. I use Slow Mellow Yellow to relax and watch the world flow. It's incredibly soft and fragrant.
An Immensely Calming Tea
Yellow teas can vary greatly regarding body sensation, and even nuance of flavor. While I knew generally what to expect, this yellow tea was beyond my expectations. It is rich in flavor, calming in body sensation, and yet also quietly energizing. In addition, I have found that this tea feels grounding within the body regardless of the season. Because of its adaptability, it has become one of my favorite and most cherished teas.
One of the best yellow teas
I never really had exposure to yellow teas until I tried slow mellow yellow. This tea is great in the spring/summer months or when you need some extra digestive support. The enzymes in this tea help to soothe the digestive tract. It taste amazing and like the name suggests really mellows you out.