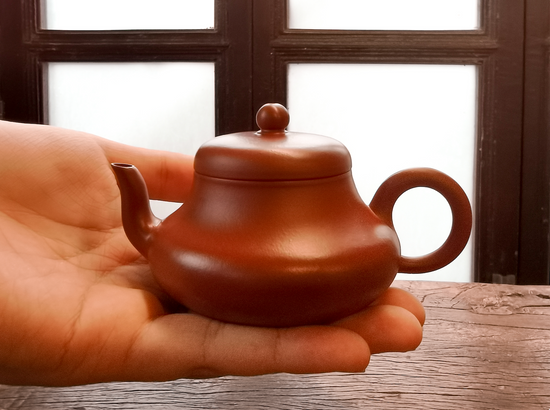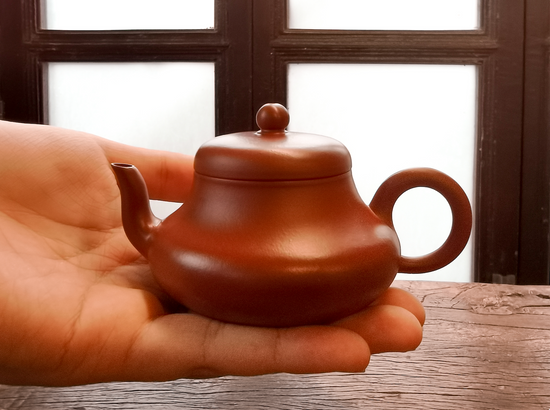 Yi Xing Zi Sha Jūn Dé Teapot 君德紫砂壶
Regular price

Sale price

$491.00
100% genuine, handcrafted Yi Xing earthy red clay (Zhū Ní 朱泥) teapot. This teapot in the classic Jūn Dé shape was made by Master Zhang Hui 張惠 using 35-year-aged rare clay foraged from Yellow Dragon Mountain 黃龍山 and fired using traditional dragon kiln methods.
The spaciousness of this pot's bottom half is excellent for allowing your tea leaves to open up and come in contact with the water, while the narrower top helps preserve heat and aroma on the inside. The beautifully crafted spout not only brings visual balance to the design of the teapot, but also allows your tea to pour gently and consistently so no tea goes to waste.
Clay Originality and Quality:
Our Yi Xing teapots come from the very origin of the best minerals for making teapots of their kind, Yellow Dragon Mountain.

It is incredibly rare to come across Yi Xing teapots using clay aged more than 35 years and foraged from its original source, as Yellow Dragon Mountain has been closed for recuperation since 2007.

Relevance of Clay Selection:
• No chemicals & additives. 
• Better breathability to enhance the flavours of your tea.
• Slow heat transferability, making it the best suitable teaware for aged teas.
• Prolonging aromas of the tea.
• The more you use it the more lively and luminous it becomes.
• Antibacterial & rich in natural mineral that enhance, sweeten and balance the tea.
• A valuable collectable to be cherished for generations.
About the Artist

Master Zhang Hui 張惠 was born and raised in Guizhou. Her passion and gift for the traditional craft of the Yi Xing teapot led her to settle in the Yellow Dragon Mountain region in Yi Xing. Over decades Master Zhang has received teachings from the renowned master Gu Shao Pei 顾绍培. Her works have won countless gold awards and have been included as part of permanent collections in museums across China.

Zhang Hui has been awarded as the Master of Chinese Arts and Crafts, Master of Chinese Traditional Crafts, the Inheritor for Traditional Zi Sha Teapot Craftsmanship, and the Inheritor for National Intangible Cultural Heritage.
Cultural Tradition

The originality of the Jūn Dé teapot
Jūn Dé is considered to be one of the classic Yi Xing teapot styles, named after the clay pot master Zhang Jun De 張君德 in the Qing dynasty during the Qianlong period. Following the original choice of material, our Jūn Dé is made using aged 朱泥 Zhū Ní (earthy red clay).
What's Included

• Jūn Dé Yi Xing Zi Sha Teapot
• Gift box 
• 1 tea towel
• Certificate of Authenticity
• Priming & Seasoning support
Care & Tips

Given the high breathability nature of this teapot, we recommend dedicating 1 teapot to 1 specific tea only (or at the very least 1 type of tea only) and pairing it with Master's Red, Master's Oolong, Bird King Da Hong Pao or Master's Black.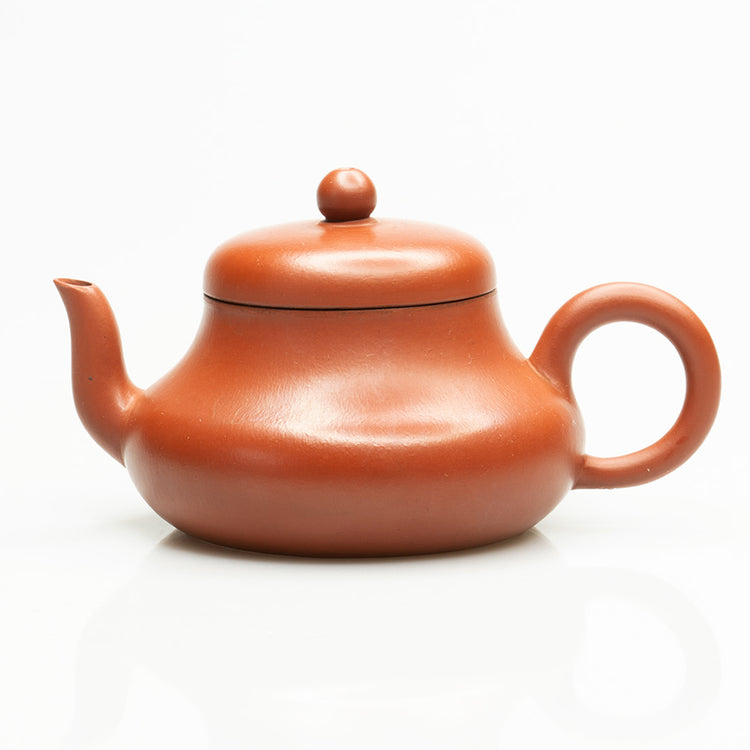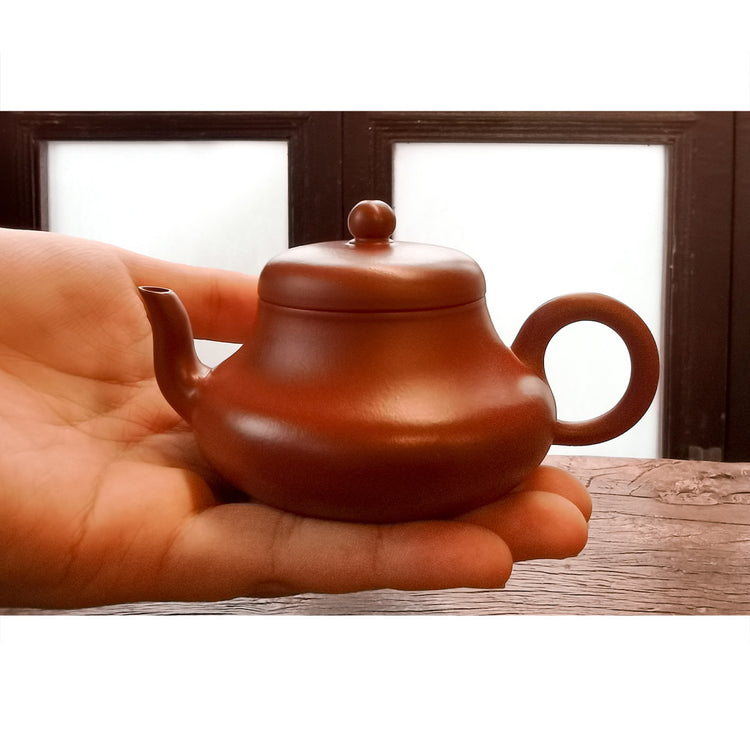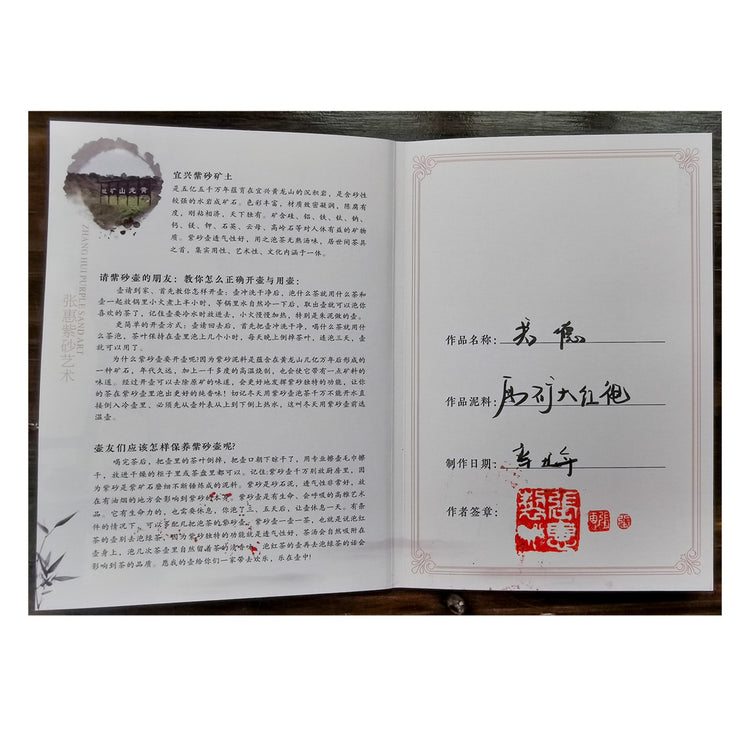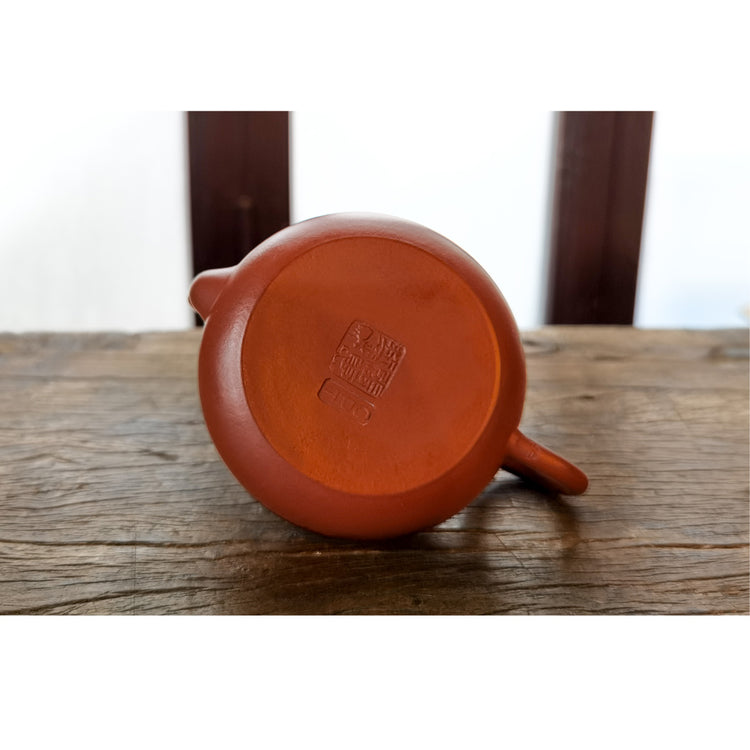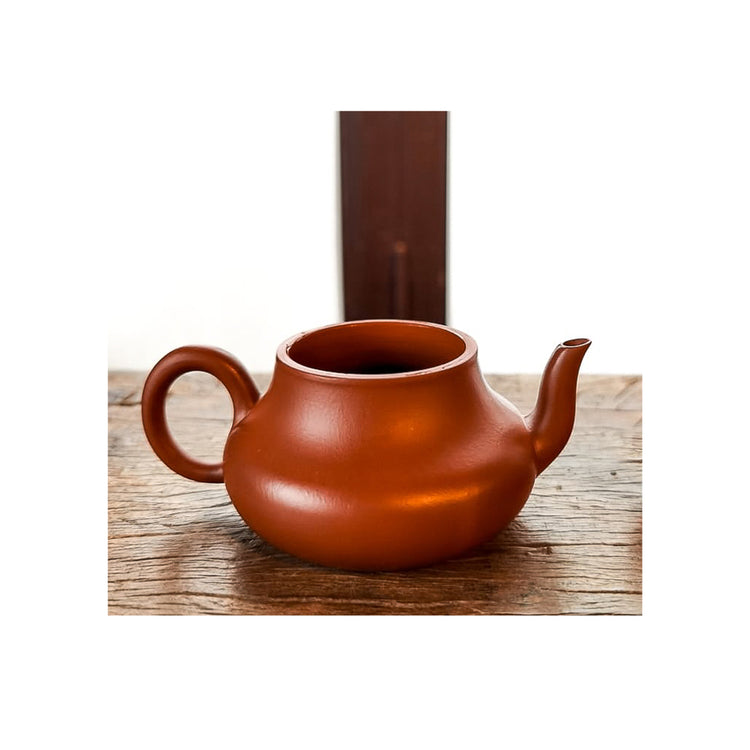 Brewing ancient tea, from an 'ancient' teapot
I have been searching for the right Yi Xing teapot for several years... something beautiful and genuine. After emailing Grass People Tree about the authenticity and safety of this teapot (there is a counterfeit market for Yi Xing teapots), the founder of GPT (Rei) personally responded to my query. Now, I am finally brewing ancient tea, from an 'ancient' teapot.